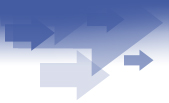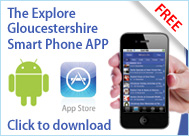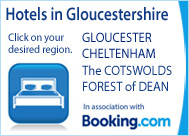 News

Highlights at the 4th LAPADA Antiques Fair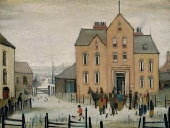 If the world is your oyster come and shop at The LAPADA Autumn Antiques and Fine Art Fair where you find everything under one roof from the most exotic to the very affordable, from £500,000 to a few hundred. Some of the most striking are as follows:

A painting by one of the best-loved artists of the 20th century, L.S. Lowry RA (1887-1976), is the highlight of The LAPADA Autumn Antiques & Fine Art Fair at The Centaur, Cheltenham Racecourse from 11th – 14th October 2007. Priced at £500,000 The Mansion, Pendlebury is an oil on canvas, signed and dated 1944 by L.S. Lowry and is being shown at the Fair by Neptune Fine Art from Derbyshire.

Another very interesting painting is A Lady in Profile by John William Godward (1861-1922) and believed to be a portrait of Lily Pettigrew, one of three sisters who were popular artists' models of the time. This painting is being sold for a price in the region of £100,000 by Saunders Fine Art of Solihull, West Midlands.

An unusually large (1 metre) bronze of a girl entitled Nature unveiling herself before Science, c 1890, by Louis Ernest Barrias (1841-1905) priced in the region of £58,000 from Garret & Hurst Sculpture. This piece won the Grand Prix at the Exposition Universelle in 1905.

Priced at £25,000 Books Illustrated from Salisbury are bringing a rare watercolour of 'The Little Sea Maid' in pen and ink which was an original illustration by Harry Clarke for Hans Christian Andersen's 'Fairy Tales', published in 1916.

A rare William de Morgan BBB vase in Persian colours, signed by Fred Passenger, c 1898 is being offered for sale by London dealer Sylvia Powell Decorative Arts at £25,000.

LOCAL DEALERS:
Local Gloucestershire dealers exhibiting at the Fair include Black Ink of Stow on the Wold who is bringing original graphics from some of the great artists such as Damien Hirst and Pablo Picasso available between £2,000-3,000 each. Kenulf Fine Art, also from Stow on the Wold, will be exhibiting a wide range of paintings and furniture. Woodward Antique Clocks of Cheltenham are bringing a stunning French carriage clock on a rose ground with a pair of matching vases by Japy Freres, c 1865 for £12,000.

LOCAL INTEREST:
Of local interest there is an attractive watercolour of Gloucester Cathedral painted by Noel Harry Leaver, ARCA, (1889-1951) for £3,500 from Lancashire dealer, Brunswick Gallery.
---
The LAPADA Autumn Antiques and Fine Art Fair
Where: The Centaur, Cheltenham Racecourse, Gloucestershire GL50 4SH
When: Thursday 11 - Sunday 14 October 2007

For further information.



OTHER NEWS
• Fresh Seasonal Food at Primrose Vale
• 10% OFF balloon flights over the Cotswolds!!!
• Tourism Award for Dick Whittington Family Leisure Park
• What's on at The Everyman in December 2007
• WIN a mountain bike with Ballyhoo & Fundays Playbarns!
• Tewkesbury makes shopping fun this Christmas
• German Style Christmas Market returns to Cheltenham
• 'The Elf Factor' comes to Cheltenham!
• Your guide to Gloucestershire Christmas lights switch-on dates
• Christmas celebration in Tewkesbury 2007
• Out of the Hat to open on 8 December
• Stagecoach & Robins winning quote
• Richard Fleeshman to turn on the Christmas lights in Cheltenham 2007
• National Waterways Museum shutting for re-furbishment
• REVIEW: Gloucester Tall Ships Festival 2007
• Christmas in Gloucestershire 2007
• Elizabeth: The Golden Age - The Gloucester connection
• November COMPETITION - Great prizes to be won!
• Whats on at the Everyman Theatre in November 2007
• Bonfire Nights & Fireworks Displays in Gloucestershire
• UPDATE: Gloucester Tall Ships 2007 - 26-29 October
• Autumn half term holidays in Gloucestershire
• WANTED: Old medical equipment for Jenner Museum
• The Cafe Rene Experience - Food Review
• G2 gig delayed - Rugby to be shown live before performance
• Photography Competition - Setting the standards!
• Highlights at the 4th LAPADA Antiques Fair
---

Advertisement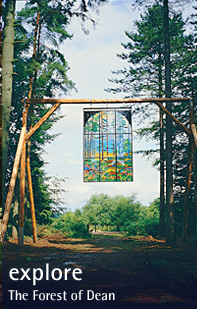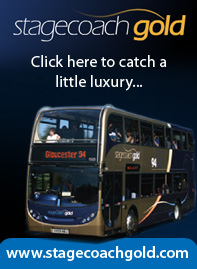 More about banner advertising