'Cheltenham in Bloom 2008' - Competitions now open!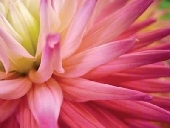 Green fingered local residents are being invited to showcase their gardening efforts in this year's Cheltenham in Bloom 2008 summer gardens competition. Entry into the competition is free to any amateur gardener whose garden is located within the borough and application forms must be received by 7 July 2008.
There are five categories for the competition as follows: front garden; rear garden; patio; exterior (a display of any combination of hanging baskets, window boxes, borders, balconies); and single hanging basket, window box or container. Each entrant may enter a maximum of three categories.
A separate competition is also being held for local businesses. Judging is based upon the general appearance of the premises together with its floral attractiveness and the imaginative use of features such as hanging baskets, window boxes and balconies. Entry forms for the commercial premises competition must be received by 5 July 2008.
Councillor Chris Ryder, chair of Cheltenham in Bloom said: ''I hope lots of people will come forward and take part in this year's summer gardens competition. Entries are always of a very high standard and this competition offers well deserved recognition for residents and local businesses who go to a lot of effort to make Cheltenham a brighter place.''
Rob Bell, assistant director for operations said: ''The floral displays are a great attraction for people visiting, working and living in the town and have a great impact in the community. Each year, we have some really impressive entries in to the competition so we are looking forward to seeing what people come up with this year.''
Judging for both the summer gardens and commercial premises competition takes place in the latter half of July and is carried out by a team of judges appointed by the Cheltenham in Bloom committee.
The winner of each section will receive and hold a trophy for the period of one year. Framed certificates are awarded to 1st, 2nd and 3rd places in each category. Highly commended awards may be made at the discretion of the Judges. All winners will be invited to attend a presentation evening, hosted by the Mayor Cllr MacDonald in the Autumn.
For further details about how to enter, contact Cindy Lewis, competition organiser on 01242 234463.
---
Explore Gloucestershire
19 June 2008




OTHER NEWS
• AirTattoo beats refund deadline
• Forty years at Clearwell Caves
• Sunday & Late Night Openings at the Art Gallery & Museum
• Pick your own fruit still ripe at Primrose Vale Farm Shop
• A day out deerhound racing at Lodge Park in the Cotswolds
• Mark Horton coasts in to Out of the Hat
• Kidz Comedy Club returns to the Guildhall
• Premium House Prices For Market Towns
• Cutting-edge Cotswolds?
• What a discount! - at The Wharf House at Over near Gloucester
• QHotels wins AA Hotel Group of the year award
• Skydiving with the Red Devils over South Cerney (with video)
• Gloucester Music Society: New season preview!
• Record breaking ticket sales for Cheltenham Literature Festival
• New funny season as Howlers Comedy Club returns
• Leisure@ official re-opening
• Forest Model Village: Grand re-opening
• An 11 mile walk near Cirencester
• Fun Events at Out of the Hat
• Biggest ever Cheltenham Literature Festival in 2008
• 'A Day or More' at the Cheltenham Music Festival
• Europe's biggest mobile log flume comes to Gloucester!
• Review: Dick Whittington Farm Park
• New opening times at the Wharf House
• No tickets available Saturday on the gate for RIAT
• The Longest Day in Gloucestershire (Part II)
• Swindon Town FC at the 2008 Cotswold Show
• The Longest Day in Gloucestershire (Part I)
• Pick Your Own Strawberries in Gloucestershire
• Cotswold Motoring Museum's 30th Birthday!
• The 'Red Devils' are back in town!
• 40th Anniversary Celebrations at Clearwell Caves
• Final appearance of the 'Horse Whisperer'
• Summer school holidays, activities and things to do in Gloucestershire
• Performances at the Everyman Theatre in July
• Racing Day offers with the Cheltenham Chase Hotel
• Summer Sizzler at the Cheltenham Chase Hotel
• 'Cheltenham in Bloom 2008' - Competitions now open!