Mark Horton coasts in to Out of the Hat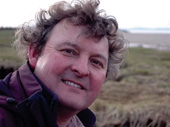 Out of the Hat, Tewkesbury's heritage and visitor centre, will be welcoming Dr Mark Horton on 15th October 2008.
Dr Horton, a presenter and researcher on BBC2's "Coast" programme will be joining the centre staff for a fascinating and enlightening talk.
Dr Horton will be presenting to the audience about the recent "Coast" programme and will also talk about our coastal heritage from its pre-history development, through to the Industrial Revolution and the impact it's had on our natural environment.
With the current worry of global warming, Mark will also suggest ways in which we can safeguard our coastlines for future generations. An opportunity will be available after the talk for questions and answers, and the audience will go away invigorated and ready to pull on their walking boots and start exploring!

The talk is from 7pm – 9pm and tickets are Ł7.50. Tickets must be bought in advance from Tewkesbury Tourist Information Centre. Entry price includes refreshments.

Further details can be obtained from the Tourist Information Centre in Tewkesbury.
---
For further information.



OTHER NEWS
• AirTattoo beats refund deadline
• Forty years at Clearwell Caves
• Sunday & Late Night Openings at the Art Gallery & Museum
• Pick your own fruit still ripe at Primrose Vale Farm Shop
• A day out deerhound racing at Lodge Park in the Cotswolds
• Mark Horton coasts in to Out of the Hat
• Kidz Comedy Club returns to the Guildhall
• Premium House Prices For Market Towns
• Cutting-edge Cotswolds?
• What a discount! - at The Wharf House at Over near Gloucester
• QHotels wins AA Hotel Group of the year award
• Skydiving with the Red Devils over South Cerney (with video)
• Gloucester Music Society: New season preview!
• Record breaking ticket sales for Cheltenham Literature Festival
• New funny season as Howlers Comedy Club returns
• Leisure@ official re-opening
• Forest Model Village: Grand re-opening
• An 11 mile walk near Cirencester
• Fun Events at Out of the Hat
• Biggest ever Cheltenham Literature Festival in 2008
• 'A Day or More' at the Cheltenham Music Festival
• Europe's biggest mobile log flume comes to Gloucester!
• Review: Dick Whittington Farm Park
• New opening times at the Wharf House
• No tickets available Saturday on the gate for RIAT
• The Longest Day in Gloucestershire (Part II)
• Swindon Town FC at the 2008 Cotswold Show
• The Longest Day in Gloucestershire (Part I)
• Pick Your Own Strawberries in Gloucestershire
• Cotswold Motoring Museum's 30th Birthday!
• The 'Red Devils' are back in town!
• 40th Anniversary Celebrations at Clearwell Caves
• Final appearance of the 'Horse Whisperer'
• Summer school holidays, activities and things to do in Gloucestershire
• Performances at the Everyman Theatre in July
• Racing Day offers with the Cheltenham Chase Hotel
• Summer Sizzler at the Cheltenham Chase Hotel
• 'Cheltenham in Bloom 2008' - Competitions now open!