Priority booking, exclusive discounts, outstanding speakers at the 2009 Cheltenham Literature Festival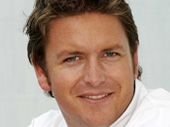 From 9-18 October The Times Cheltenham Literature Festival celebrates its 60th anniversary with a programme of over 600 speakers, 400 events and 10 days of outstanding literary talent. Festival organisers have revealed confirmed programme highlights and the secrets of securing the best seats – by becoming a Cheltenham Festivals Member.

In 2008 more than 8,500 tickets were sold on the first day of booking alone, with many events selling out months in advance of the Festival in October. The best way to guarantee your seats in 2009 is to join our brand new Cheltenham Festivals Membership Scheme. All Cheltenham Festivals Members will receive the full programme first and enjoy a whole week of priority booking from 3-9 August. And with a member's only discount of 20% on fifteen full price tickets at the Literature Festival as well as generous discounts and priority booking at festivals throughout the year, becoming a Cheltenham Festivals Member is the perfect way to support the arts and enjoy the very best of the Festivals.

The Literature Festival programme is filling up with the very best political pundits, award-winning writers and stars of the stage and screen. Here are just a few of the not-to-be-missed literary icons who are confirmed to join us this year:
John Irving. The bestselling author of The World According to Garp joins us from the USA to discuss his remarkable writing career. John Irving, who won an Academy Award for the screenplay of his novel The Cider House Rules, is part of an incredible line-up of international writers at this year's Festival.
Jack Dee. Deadpan legend Jack Dee joins us for an exclusive event, marking his new memoir Thanks for Nothing. October sees a host of laughter merchants live in Cheltenham, from Alan Davies and Jo Brand to Vic Reeves, Justin Lee Collins and Barry Cryer.
Michael Palin. A firm Festival favourite, Monty Python's Michael Palin joins us to discuss the second volume of his diaries, exploring his journey Halfway to Hollywood and back. This is just one of a stellar line-up of events at the Centaur this year, including Jeremy Paxman, Stephen Fry and comedy duo Mitchell & Webb.
James Martin. From Desserts to Saturday Kitchen and Strictly Come Dancing, James Martin is one of Britain's most popular chefs. He offers culinary insight, and a few top tips... Food writing is another feature this October – look out for River Café, Hugh Fearnley-Whittingstall and Valentine Warner.
David Walliams. The star of Little Britain marks his writing debut with a new novel for children, The Boy in the Dress. Book It!, our festival for young readers is at the heart of the programme – look out for Julia Donaldson, Michael Morpurgo, Lauren Child and Johnny Ball.
Steve Redgrave. Britain's greatest Olympian joins us to consider his remarkable career, and reveal the heroes who inspired him. This event is part of the sports strand in this year's Festival, including an exploration of The Ashes and a celebration of racing.
Ten Guest Directors: poet Simon Armitage, theatre and film director Richard Eyre, national treasure Sandi Toksvig, prize-winning novelist Chimamanda Ngozi Adichie, scientist and broadcaster Alice Roberts, celebrated Brick Lane author Monica Ali, frontline foreign correspondent Rageh Omaar, bestselling children's writer and Alex Rider creator Anthony Horowitz, comedian Mark Watson and acclaimed novelist Jonathan Coe.

Cheltenham Festivals Membership starts from just £15 for an Associate member and £26 for Full Membership. Early joining is recommended to guarantee your place at the front of the queue – as a special incentive - join before 24th July and you will be automatically be entered into a draw to win a luxurious night for two at the Lords of the Manor hotel.

The Literature Festival early programme announcement was made by Festival Director Sarah Smyth at last night's Membership Launch Party at the Pittville Bistro in Pittville Park. The Times Cheltenham Literature Festival full 2009 programme will be available in August.
---
Explore Gloucestershire
8 July 2009

For further information.



OTHER NEWS
• Can You Dig It? Yes you can at the Dean Heritage Centre!
• Cheltenham gets dancing to raise funds for local cancer charity
• 2009 Battle of Britain Weekend at Kemble Airport - latest news
• HERITAGE OPEN DAYS: Free admission at Dean Heritage Centre this weekend
• Watch the 2009 Bourton-on-the-Water football match in the river Windrush
• Early Bird Offer. 20% off your Christmas party at Barcelo Cheltenham Park Hotel
• News from St Augustines Farm - New camera obscura
• Outstanding sales for The Times 2009 Cheltenham Literature Festival
• Free venue hire at 'The Boogie Lounge' featuring the 'Funkasino'!
• Earthworks by painter at the Dean Heritage Centre
• 21 years of Didmarton Bluegrass Festival 2009 at Kemble Airport
• Watch the new Birdland Park & Gardens video produced by Explore Gloucestershire
• Cheltenham's art gallery and museum wins a £500k grant
• Westonbirt Arboretum blazes an Autumn Trail
• Steam Along to Sudeley! Fantastic offer from two top Gloucestershire visitor attractions!
• A message from Explore Gloucestershire's media partners STAR 107.5FM
• Otter family makes a splash at WWT Slimbridge
• Gloucester Antiques Centre moving to Gloucester Quays Designer Outlet
• Priority booking, exclusive discounts, outstanding speakers at the 2009 Cheltenham Literature Festival
• Explore Gloucestershire Exclusive: Webcam installed at Birdland in the Cotswolds!
• Painted Violins in surprising places!
• WIN family tickets to the best visitor attractions in Gloucestershire + more!
• Watch programme of events video for the 2009 Cheltenham Music Festival
• SAVE 20% - Buy tickets to the 2009 Cotswold Show on-line now!
• Get ready for Summer school holidays in Gloucestershire 2009
• Watch the hilarious TITAN the Robot at The Brewery in Cheltenham
• PYO Strawberries in Gloucestershire at Primrose Vale & Over Farm
• PAMPERING WEEKEND! Barcelo Cheltenham Park Hotel: £325 per room including upgrade!
• RELAX & UNWIND! Barcelo Cheltenham Park Hotel from £89!
• 'Six of the Best' events in Gloucestershire with STAR 107.5FM
• GIRLIE GETAWAY! Barcelo Cheltenham Park Hotel: £89 per person including pampering session!
• The latest news on the 2009 Royal International Air Tattoo