AWARD WINNER 2011: Cotswold Wildlife Park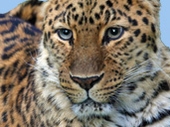 Cotswold Wildlife Park is the WINNER of the Best Family Day Out 2011.

NATIONAL KIDS AWARDS SCHEME
The prestigious national 'What's On 4 Junior 2011' Awards took place on June 9 at the Hilton Cobham Hotel in Surrey and Cotswold Wildlife Park were revealed as a national winner!
The awards, in association with Konfidence and as supported once again by Prima Baby & Pregnancy Magazine, are now in their fifth year and celebrate the best activities, classes and party providers from all over the UK, as nominated and voted for by the experts – PARENTS! Cotswold Wildlife Park achieved national acclaim in the BEST FAMILY DAY OUT category meaning that they have been recognised as one of the very best by the UK's parents.
This year, the awards were bigger than ever, covering 18 different categories ranging from 'Best Pre/Post Natal Activity' to the'Most Outstanding Community Group Volunteer for children' and 'Best Uniformed Group'. Over 32,000 votes in total were made - nearly 6,000 more than last year!
What parents said about us:
"Open every day of the year except Christmas Day, good value, well laid out, easy to walk around, all on level ground, well-cared for animals in good-sized enclosures, play area and always a great day out!"

Every children's activity, group, community volunteer and party supplier in the UK had the chance to be nominated, thus ensuring the awards were a true representation of the desire and commitment UK parents have to celebrating and rewarding the very best providers - those who make such a difference to their children's lives! From early March to May 6 2011, parents logged onto the award-winning on-line directories - www.whatson4littleones.co.uk, www.whatson4schoolkids.co.uk and www.whatson4kidsparties.co.uk - to vote for their favourite from the thousands of nominees that qualified.

What's On 4 founder, Sam Willoughby- "We welcomed over a 100 finalists and their guests on the day, all as voted for by the UK's parents. It was a privilege to meet so many passionate and committed business owners, franchisees and individuals, all wanting to offer the very best to the children and parents they meet. It was an emotional, inspiring and unforgettable event and thank you so much to everyone who played their part!"
All winners and finalists received a certificate and then enjoyed a delicious champagne lunch and the opportunity to network with other VIP guests, sponsors, speakers and supporters.
---
Explore Gloucestershire
16 June 2011

For further information.



OTHER NEWS
• Pirates Invade the Dean Heritage Centre
• Renaissance Music at Lodge Park, Gloucestershire
• The £3 million restoration of the Everyman Theatre almost complete
• Shot in Cheltenham - Photographs from the past
• Celebrate Forest Discovery Day at Westonbirt
• Gloucester Cathedral wins praise for innovation in quality visitor attraction award
• Record-breaking early sales for The Times Cheltenham Literature Festival 2011
• Gloucester City Museum Official Opening
• 'Garden of the future' has opened at Slimbridge
• New activity attraction in the Forest of Dean
• Everyman Out There! The New Young Company Launches
• KIDS GO FREE this summer with the National Trust
• Local musicians, poets & artists join Treefest at Westonbirt
• Harts Barn to host first Plum Festival for the Forest of Dean
• The Times Cheltenham Literature Festival 2011 - details announced
• Award winning garden will open come rain or shine at WWT Slimbridge
• Blackfriars Priory opens its doors to visitors
• Cheltenham Horse Parade - Fine Form Exhibition
• World's rarest piglets make their debut... Warts and all!
• Grant helps Chedworth Roman Villa development
• Stars Shine at Air Tattoo
• Launch of 'LOVE YOUR ZOO' & 'ON YOUR DOORSTEP' at ICBP
• WORLD FIRST: Spoon-billed sandpiper chicks hatch in captivity
• Get back to nature this summer with Treefest at Westonbirt
• NEW OFFER: Free cuppa at Magicland in Cirencester
• Cheltenham's Everyman Theatre Restoration – Well under way!
• £3m makeover for top Hallmark Gloucester Hotel
• REVIEW: High ropes in the Forest of Dean with MOTIVA
• Comic Legend to re-open Everyman Theatre!
• FREE OFFER listings available for Gloucestershire businesses!
• New arrivals at Cotswold Wildlife Park!
• Screen star Emma Samms to join cast of Everyman pantomime
• City Council Announces 75th Annual Gloucester Carnival
• James Hunt Exhibition at the Cotswold Motoring Museum
• AWARD WINNER 2011: Cotswold Wildlife Park
• NEW OFFER: Free cup of tea at Primrose Vale PYO
• Luxury cinema comes to The Brewery in Cheltenham
• Vulcan Bomber returns to the 2011 Air Tattoo
• Fantastic flying kicks off RIAT Media launch
• Big boost to Cotswold Water Park near Cirencester
• Adam Henson to officially launch Harts Barn Farm Shop and Cookery School