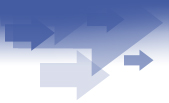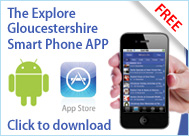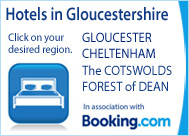 News

Gloucester City Museum Official Opening
One of Time Teams most loved characters, Phil Harding will be at the City Museum on Gloucester Day (September 3rd) at 2.45pm to cut the ribbon and officially launch Gloucester's newly renovated museum.

To celebrate Gloucester Day and the City Museums launch, a fun packed day of living history will be put on behind the City Museum on the bowling green next to Constitution Walk. From 10am to 5pm expect to see and interact with people from the Iron age, World War 2 and Roman times, chat to the Victorian family or see what services the Medieval barber surgeon has to offer. Old and new games for all the family will be available along with themed craft activities. Local expert Kurt Adams will be on hand to identify objects you have found at home and both real and replica objects from throughout history will be available to investigate.

In partnership with BBC Learning as part of this summer's Dig 360 season, two raised archaeological digs will also be set up for all the family to have a go at digging up and identifying objects they have found and County archaeologist Anna Morris will be on hand to help out. With the amazing interactive sculpture exhibition inside the museum, a themed menu in Café Nerva, a whole new museum to discover and the historic Gloucester Day Parade stopping outside the museum front at 2.45pm to view the ribbon being cut by Phil Harding, it will be a day to be remembered.
Activities include:
Learning excavations digs - Roman & WW2
Re-enactors - WW2 – dig for victory activity, Roman soldier, medieval barber surgeon, Victorian Family, Iron Age Princess
Gallery Tours
Drop session and display on how the museum transformation was achieved
History talks in the Wheatstone Hall
Dug up anything interesting?? Talk to local expert in identifying objects found at home - Kurt Adams
Artifact handling
Guess the mystery objects
Kimbrose exhibition - local history story
Hall of names - Discover the history of your family name
Games - Rotting game, Stratigraphy game, sherd measuring, Quoites
Local Roman dice games demonstration stall
Archaeological themed crafts for all the family
Community projects/County Archaeology Displays
Medieval tent raising
Themed menu in Cafe Nerva
---
Explore Gloucestershire
26 August 2011

For further information.



OTHER NEWS
• Pirates Invade the Dean Heritage Centre
• Renaissance Music at Lodge Park, Gloucestershire
• The £3 million restoration of the Everyman Theatre almost complete
• Shot in Cheltenham - Photographs from the past
• Celebrate Forest Discovery Day at Westonbirt
• Gloucester Cathedral wins praise for innovation in quality visitor attraction award
• Record-breaking early sales for The Times Cheltenham Literature Festival 2011
• Gloucester City Museum Official Opening
• 'Garden of the future' has opened at Slimbridge
• New activity attraction in the Forest of Dean
• Everyman Out There! The New Young Company Launches
• KIDS GO FREE this summer with the National Trust
• Local musicians, poets & artists join Treefest at Westonbirt
• Harts Barn to host first Plum Festival for the Forest of Dean
• The Times Cheltenham Literature Festival 2011 - details announced
• Award winning garden will open come rain or shine at WWT Slimbridge
• Blackfriars Priory opens its doors to visitors
• Cheltenham Horse Parade - Fine Form Exhibition
• World's rarest piglets make their debut... Warts and all!
• Grant helps Chedworth Roman Villa development
• Stars Shine at Air Tattoo
• Launch of 'LOVE YOUR ZOO' & 'ON YOUR DOORSTEP' at ICBP
• WORLD FIRST: Spoon-billed sandpiper chicks hatch in captivity
• Get back to nature this summer with Treefest at Westonbirt
• NEW OFFER: Free cuppa at Magicland in Cirencester
• Cheltenham's Everyman Theatre Restoration – Well under way!
• £3m makeover for top Hallmark Gloucester Hotel
• REVIEW: High ropes in the Forest of Dean with MOTIVA
• Comic Legend to re-open Everyman Theatre!
• FREE OFFER listings available for Gloucestershire businesses!
• New arrivals at Cotswold Wildlife Park!
• Screen star Emma Samms to join cast of Everyman pantomime
• City Council Announces 75th Annual Gloucester Carnival
• James Hunt Exhibition at the Cotswold Motoring Museum
• AWARD WINNER 2011: Cotswold Wildlife Park
• NEW OFFER: Free cup of tea at Primrose Vale PYO
• Luxury cinema comes to The Brewery in Cheltenham
• Vulcan Bomber returns to the 2011 Air Tattoo
• Fantastic flying kicks off RIAT Media launch
• Big boost to Cotswold Water Park near Cirencester
• Adam Henson to officially launch Harts Barn Farm Shop and Cookery School
---

Advertisement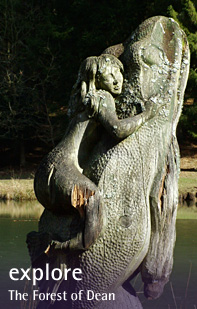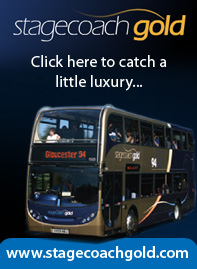 More about banner advertising