Downloadable map of the City Gloucester
Click on the map below for a printable PDF map of Gloucester.
It features places of interest, visitor attractions, museums and shopping centres of Gloucester.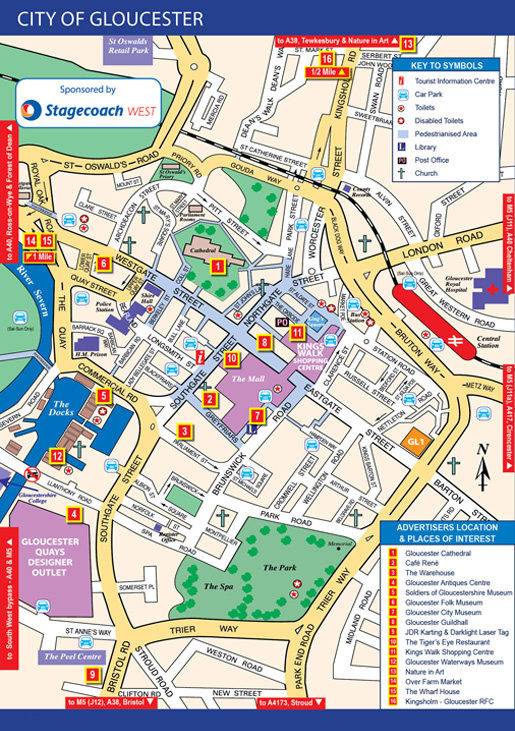 Street map of the city of the Gloucester
Click the PDF Icon for your high-res PDF of the Gloucester Map.

Finding your destination in Gloucester
Get directions to Gloucester by using the Google map of Gloucester below.
Other maps of Gloucestershire
For other Gloucestershire maps and travel information.