Cheltenham or 'Cheltenham Spa - Festival town of England', is not only the centre for the Cotswolds, it's home to some of the best recognised, and most prestigious festivals around the world.
Why is Cheltenham the 'Festival town of England'?
It hosts more major festivals than any other town in England.
---
'Not to be missed' festivals and events to look forward to in Cheltenham 2013...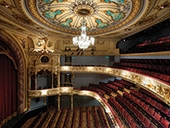 Everyman Theatre
January 2013
Great shows including 'Go Back for Murder' and 'The 39 Steps'' at The Everyman Theatre in Cheltenham.
February 2013
The festival season in Cheltenham starts during the weekend of 8 - 10 February as the seventeenth 'Cheltenham Folk Festival' returns. This festival increases in popularity every year (with the help of the infamous Real Ale Bar!) and includes many bands performing, music workshops, children's activities and a market to buy clothes, musical instruments and jewellery.
---
March 2013
Probably the most famous sporting festival in England occurs in mid March. With daffodils in full bloom and race-goers swarming the streets of Cheltenham, the National Hunt Festival brings the Regency town to life! Spread over four days from 12 - 15 March, this amazing equestrian treat finishes with the 'blue-riband' event, the 'Cheltenham Gold Cup'. If you haven't been before – you must! The atmosphere is electric and the buzz of excitement can be felt miles away!
---
May 2013
The beginning of May sees another great musical extravaganza with the Cheltenham Jazz Festival – one of Europe's leading jazz festivals. It's great for all jazz lovers, with funk, blues, latin and soul. With rising stars and great club nights there's something for everyone.
In May, Cheltenham hosts the Cheltenham Competitive Festival. It's a celebration of dance, music, speech and drama attended by thousands of competitors of all ages showcasing some of the talent that Gloucestershire has to offer.
---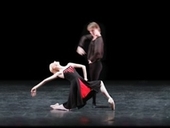 Wychwood Music Festival
June 2013
Pretty busy this year in June with not one, or two, but three festivals in Cheltenham.
On the first weekend of June (31 May -2 June) at the Cheltenham Racecourse is a weekend of musical indulgence courtesy of the Wychwood Music Festival. Described as a 'bijou Glastonbury', the 2013 Wychwood Music Festival brings to Cheltenham some of the leading musicians, bands and entertainers from all over the world.
From the 4 - 9 June 2013, Cheltenham hosts the UK's premier science festival.
The 2013 Times Science Festival has so many things to see and do with talks, shows, debates, workshops and hands-on activities. Adults and children love it as it opens the mind to a kaleidoscope of exploration and fun.
June also sees the return of the Cheltenham Food & Drink Festival. There are many demonstrations by top chefs sharing their cooking tips, as well as two huge food marquees with sellers of anything to do with food and drink. There's a cider and beer tent for relaxation and lots of music and entertainment for all the family.
---
July/August 2013
Yet more music, but of a classical kind, graces Cheltenham once again with the excellent HSBC Cheltenham Music Festival. For two weeks from 3 - 14 July, leading national and international musicians entertain the audiences with renditions of classical masterpieces and more modern compositions. As well as the many variety of concerts and recitals, there are cabarets, exhibitions, talks and films.
Summer in Cheltenham isn't complete without the annual Cheltenham Cricket Festival held within the grounds of Cheltenham College, with the backdrop of the magnificent chapel.
Each year Gloucestershire County Cricket Club battles it out in various one-day and four-day matches with other county teams. It's a small, friendly and picturesque ground and this helps create some wonderful and exciting cricket. This, combined with a great crowd atmosphere, makes it the best cricket festival in the country.
---
September 2013
Cheltenham plays host to the second Cheltenham Fashion Week. It's five days of catwalks, exhibitions, workshops and costume makers all showcasing what Cheltenham has to offer in fashion, hair and beauty. They'll also be fringe events throughout Cheltenham during the week.
September sees a break from festivals, but the start of the autumn season will undoubtedly bring some great plays to the Everyman Theatre, while comedy can be enjoyed at the Cheltenham Town Hall and other venues courtesy of Howlers Comedy Club.
---
October 2013
Back to festivals, and make sure you book (pun intended) your seats early to see some famous and familiar faces appearing at The Times Cheltenham Literature Festival from 4 - 13 October. Join in with the many politicians, sportsmen and women, broadcasters, journalists and celebrities who attend the festival and talk, discuss, debate and tell stories about their lives and achievements. Some of the world's top authors perform readings and storytelling and of course a few books are signed too. With writing workshops, education projects and live literature the Cheltenham Literature Festival is an event in Cheltenham for all ages to enjoy.
---
November 2013
It's another bumper packed few day of horse racing at The Open from the 15 - 17 November with top national and international horses taking on past and current champions in what is classed as one of the best early season meetings. The highlight of the meet is the Paddy Power Gold Cup on the Saturday.
An event for comedy lovers everywhere to flock to the Cheltenham Comedy Festival. A guaranteed hilarious event with some of the biggest names in the comedy circuit performing at the Cheltenham Town Hall and other entertainment venues around Cheltenham.
---
December 2013
Cheltenham is famous for its shopping and with it's tree-lined Promenade, cosmopolitan Montpellier and the Regent Arcade, Brewery and Beechwood shopping and leisure centres, it really does make 'Christmas Shopping' a pleasure and delight. Watch out for the continental markets, street entertainment and the beautiful Christmas lights and illuminations, which decorate the town centre and charming parks and gardens. Christmas is special in Cheltenham.
---
Please check with the contact telephone numbers or websites before planning your visit. Sometimes events can be cancelled for various reasons and we wish you to enjoy your day out.