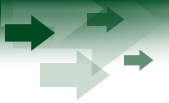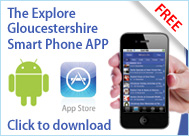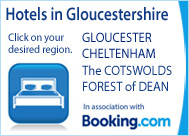 Explore the Cotswolds

Explore the beautiful Cotswolds - an 'Area of Outstanding Natural Beauty', one of the most splendid areas of England, known and loved by people across the world.
The Cotswolds is an area of warmth and character, where honey coloured stone walls and buildings, open skies, rolling grasslands, beech woods and captivating villages make it an outstanding English landscape - a landscape once experienced, never forgotten.
To help you find out more about the Cotswolds, Explore Gloucestershire have created easy to use listings of the Cotswolds including a Cotswold annual event highlights calendar, Cotswolds attractions, days out and activities for families and kids to enjoy, Cotswold accommodation and a guide to eating out and restaurants in the Cotswolds, as follows:-
Comprenehsive up to date guide, listing up to date events happening in and around the Cotswolds.
---
You will find an abundance of attractions and activities in the Cotswolds to suit all ages - from child friendly farms, fun for kids, and stunning country gardens to windsurfing, fishing, cycling and walking.
---
Your visit will require some where to stay in the Cotswolds. You can find a selection of hotels and guest houses with Explore Gloucestershire.
---
A list of traditional Cotwold country pubs and fine dining experiences at one of the numerous restaurants in the Cotswolds.
---
List of offers, vouchers, discounts and promotions for lots of entertainment, activities, eating out, shopping and services in the Cotswolds including Cirencester, Tewkesbury, Stroud, Northleach, Bibury, Bourton-on-the-Water, Stow and Moreton-in-Marsh.
---
The Cotswolds are blessed with a wealth of events throughout the year from spectacular air shows, traditional festivals, country shows and amazing natural displays.
---
Explore Gloucestershire have their very own live streaming Cotswolds web cam located at Birdland Park & Gardens in Bourton-on-the-Water. It overlooks the penguins - see them being fed at 2.30pm daily!
---
---

Advertisement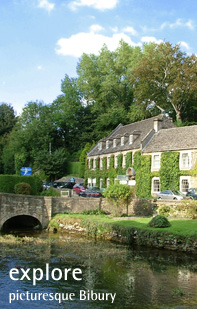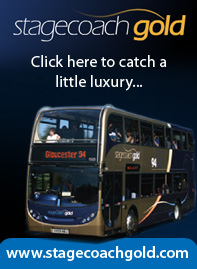 More about banner advertising