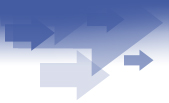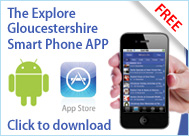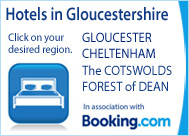 News

Explore goes karting in Gloucester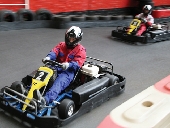 In need of a bit of uplift on a wet July day we headed off to JDR Karting in Gloucester. Situated near to Toys'R'us there is adequate free parking behind the venue in the Madleaze Trading Estate.

We began our experience in the 'Briefing Room' with the help of a black board and a video outlying the precautions to be taken, understanding the flags and a general 'what you do do and what you don't do'. This was detailed very well with the help of a famous German driver on the video!

Once properly de-briefed we made our way to the fitting area and were kitted out with overalls gloves and helmets. If you wear your best designer labels and inappropriate footwear then your racing experience could well be over - it's very advisable to wear sensible clothing.

Before we started, we were asked if we wanted the race to be timed with JDR Karting's state of the art timing facilities - no questions asked, the offer was accepted.

So off to the karts we went, with the male company bursting with testosterone and spurting an occasional snarl of at each other as we entered the pits.

For the next twenty minutes the atmosphere was more tense than a England penalty shoot-out, with the Jekyll in all of us turning into the wild Mr. Hyde. About half way through the race we were joined by Richard Gittings, the owner of JDR Karting and before you could say, 'petrol head', he had lapped every single one of us!

As the race was coming to the end the Explore Gloucestershire team, who by this time had become acquainted with the 'racing lines' and accustomed to the karts, were joined by another group, who like us started off very tentatively. The boys and girls (men and women but you wouldn't have thought so) from Explore Gloucestershire took this as an opportunity to show off their extra fifteen minutes of karting experience and with relative ease proceeded to lap the racing rookies - twice!

Eventually we were flagged back to the pits where we exited the karts, (making sure not to touch the red-hot exhausts) and stripped from the racing gear - a few ooh's and aarrh's were soon combined with the male drivers arguing over who was better. At this point Richard came out with the race times and the fastest lap time went to Jerry, our designer, but the fastest average lap time went to Oli the photographer. Although honours even, the rivalry and bickering went on for the rest of the day, but the doldrums caused by a wet July day which were seen earlier, had certainly lifted - a very exhilarating morning indeed.

Before we went Richard showed us the 'Junior Karting' track which caters for 4-12 year olds and is an ideal place to hold birthday parties. Upstairs is a café serving a variety of refreshments and caters for parties for young and old.

Next to the café is the entrance to the 'Darklight Lasertag' and we were quickly shown round before a laser zapping party of insurance brokers were let loose! Before we entered, some of the Explore team seemed quite negative about this activity, but by the time the tour around the 'Dr Who meets Alien' maze, had finished, they were trying to get the suits on for a quick game - next time boys!


FACTS:
Karting: Drivers must be 12 years and at least 4' 9" tall
Darklight Lasertag: Available for adults and children over the age of seven.




OTHER NEWS
• Linking up with STAR 107.5FM
• Eating out with a difference at AV8 Restaurant
• Gloucester Tall Ships 2007
• The Glory of the Flower by LAPADA
• Heritage Open Days 6 - 9 September
• Photography Competition - WIN a Digital Photo Frame!
• New Aviaries at Birdland Park & Gardens
• £5 off your family ticket at Dean Forest Railway
• WIN TICKETS TO HOWLERS COMEDY CLUB
• HOWLERS COMEDY CLUB - New Autumn season dates
• SPECIAL OFFER - Promote your event for only £10 pcm
• Watch our movie of the Gloucestershire Floods of 2007
• Chocolate heaven at The Chase Hotel
• Events Cancellation & Updates
• Gloucester Blues Festival UPDATE
• Joust Cancelled 28 & 29 July 2007
• Flooding Situation - Emergency Services Update
• Flooding Situation - Emergency Services Update Tuesday 24 July 2007
• Gloucester Carnival Procession 2007 cancelled
• Joust cancelled for 21-22 July 2007
• Elton Farm Giant Maize Mazes
• NEW Severn Vale section added
• Royal International Air Tattoo 2007 Review
• Explore goes karting in Gloucester
• CATS - Get your paws on tickets for the closing shows
• David Beckham Acadmy at the Cotswold Show
• Joust Update & Joust Royal Feasts
• Saul Canal Festival Cancelled
• Pick Your Own Strawberries
• Kemble Air Day 2007 review - A great day out!
• Explore celebrates half million hits each month
• Last Howlers of the Season
• Host Birthplace Museum Secures Holst Letters
• Gloucester International Rhythm & Blues Festival Update
---

Advertisement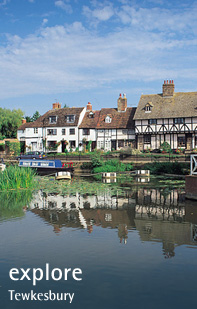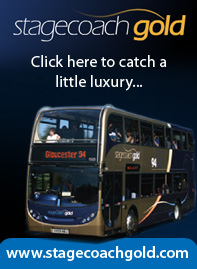 More about banner advertising